The Golf Edition
The Golf Edition has been created for those who love the sport of golf. It is guaranteed that the
uniquely designed pieces of art are individual and hand made. Choose from different styles and
materials - stainless steel, marble, sandstone, bronze, aluminium etc. Everything is possible
and will be carried out according to your wishes. It is delivered with a certificate.
The smaller objects can be ideally used as tournament trophies. Together with your imprinted
club emblem and the date they are a remaining and unique piece for the winners to remember.
Please find a more detailed overview as well as further information concerning the single objects
in our shop. (Please ask for the time of delivery in each case.)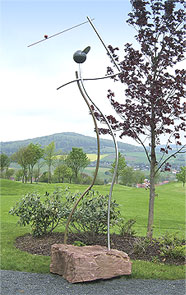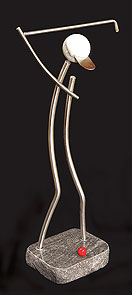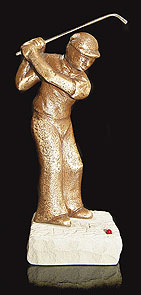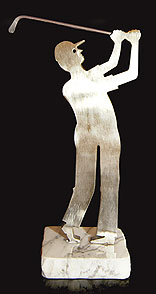 Large sculptures up to 3 metres
For outdoors or the wide foyer.
The golf sculptures sized from about 25 cm up to 60 cm are available in most
various designs. As tournament trophies or valuable collectibles.